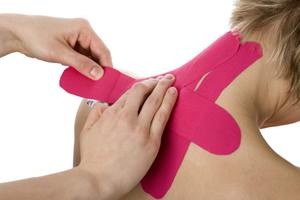 Kinesiotaping is one of the newest and exciting techniques used in helping patients enhance their recovery from musculoskeletal conditions. It provides four major functions:
Supports the muscle tissue and increases Range of Motion.
Corrects joint problems by reducing the pain and inflammation.
Removes congestion in the soft tissue by improving blood flow and lymph circulation.
Activates Endogenous Analgesic System by improving flexibility and reducing muscle cramping.