Kelling Chiropractic Center – Serving Kearney and Kansas City Area Chiropractic Needs
Office Hours: Mon/Wed/Fri: 8-6; Tue/Thu: 12-6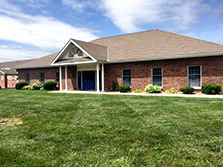 Our philosophy toward health is guided by the knowledge that our bodies are self-healing. Healing is controlled by the brain and nervous system. Stresses, strains and injuries can prevent your body from healing and communicating properly. The Chiropractor's job is to find where the distress is occurring on your nervous system and to remove the cause of the stress, allowing your body to heal naturally without interference and without prescription drugs!
When you need a gentle and experienced chiropractor, Kelling Chiropractic Center is easily reached from all areas of Kansas City.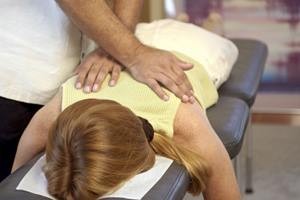 Chiropractic
Chiropractic is the detailed examination of the biomechanical structures (know as the "joints") of the body to determine if and where a functional misalignment exists. Once isolated, chiropractic continues to correct this imbalance with the specific applied science of physically restoring the joint to its optimal position and range of motion. This goal may be achieved in one treatment or more likely will take a series of treatments to stabilize the condition. The long term whole body effects of this procedure are as various and incredible as the people benefiting from restored biomechanical function.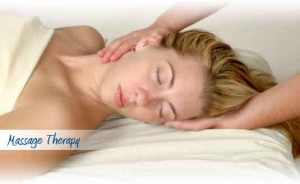 Massage
Addressing a variety of health conditions, Massage therapy is used most commonly for stress-related tension. Experts believe this accounts for 80-90% of disease today. Research has shown that massage reduces heart rate, lowers blood pressure, increases blood circulation and lymph flow, relaxes muscles, improves range of motion, and increases endorphins which enhance medical treatment. It can stimulate weak, inactive muscles resulting from illness or injury. It can also speed recovery from exercise and injury. Body work offers a drug-free, noninvasive and humanistic approach based on the body's natural ability to heal itself.
Mental and Physical Benefits of Massage
Enhances Peace of Mind
Relieves stress and aids relaxation
Relieves muscle tension and stiffness
Relieves mental stress
Enhances a feeling of well-being
Reduces levels of anxiety
Promotes deeper and easier breathing
Helps relieve tension headaches
Improves posture
Strengthens the immune system.
The basic goal of massage therapy is to help the body to heal itself and to increase health and well-being. When overworked, waste products such as lactic acid can accumulate in the muscles causing soreness, stiffness and even muscle spasms. Massage helps to flush the toxins out of the muscles. Water must be consumed to help the body flush out these toxins. Water is also necessary for the body to function properly. Our bodies are made up of 70% water. If you are not consuming approximately half of your body weight in ounces of water each day, you are depriving your body of proper function. Therefore, drink plenty of water each day! Although a single massage will be enjoyable, the effects of massage are cumulative and a course of massage treatments will bring the most benefits.
Reflexology?
Reflexology is the application of pressure to areas on the feet, hands and ears. Reflexology is generally relaxing and may be an effective way to alleviate stress. The theory behind reflexology is that these areas correspond to organs and systems of the body. Proponents believe that pressure applied to these areas affects the organs and benefits the person's health. Reflexologists use foot charts to guide them as they apply pressure to specific areas. Sometimes these practitioners use items, such as rubber balls, rubber bands and sticks of wood, to assist in their work. Practitioners of reflexology include chiropractors, physical therapists and massage therapists, among others. Testimonies and scientific research suggest reflexology is helpful for health challenges such as allergies, diabetes, fatigue, headaches, hypertension, infertility and much more. Several studies funded by the National Cancer Institute and the National Institutes of Health indicate that reflexology may reduce pain and psychological symptoms, such as anxiety and depression, and enhance relaxation and sleep. Studies also show that reflexology may have benefits in palliative care of people with cancer. Research studies have shown benefits from even a single session of reflexology, but most suggest a series of sessions for the cumulative benefit gained. Choosing to experience the benefits of reflexology is an investment in your personal health and wellness goals.
Kansas City Chiropractor, Acupuncture, Nutritional Consulting in Kearney, MO, serving Clay County, Holt, Excelsior Springs, Liberty, Smithville, Lathrop, Lawson and Kansas City through Kelling Chiropractic Clinic.